Lost Place
Abandoned Places
Denmark
They have an extremely great attraction to us: abandoned places. All over the world there are countless places that were once inhabited and are now almost crushed by the emptiness. People left. And now nature is retaking what once belonged to it.
We were travelling in the south-west of Denmark when we discovered this Lost Place. From the street you could see him well. It is not surprising that the rooms have already been hit by graffiti sprayers…

Here you could find two old ovens.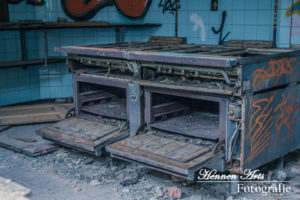 All sorts of remains can be found outdoors. Wooden slats, plastic foils, bricks and much more.