Dreamlike winter landscape: The Sauerland is so beautiful
All seasons have something to their right. However, winter still brings with it a unique special feature. When snow has spread on the landscape, everything automatically becomes calmer and more relaxed. This is not only because the snow insulates the sound. It can create a completely new landscape in the shortest possible time. (Part 2 is HERE)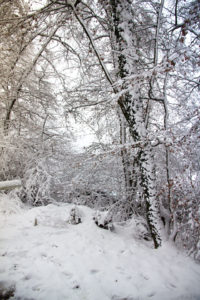 In Sauerland, this is particularly fast. Once it starts to snow, then something stays neatly left.
And it is kind of fascinating how the snow accumulates on the smallest branches and grasses…
The trees are white and snow-covered from top to bottom.
That's how you imagine Christmas. You don't even realize the actual cold around you.
Afterwards we went further towards an old tunnel. There was not so much snow here anymore, much has already melted, although only a few kilometers lie between the two locations. But a few degrees make the difference.
You can now find the second part from the Sauerland on our website. You can find the article HERE.